BROWARD FLAG HOME PAGE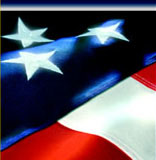 FLAG FLOOR STANDS
We have a floor stand for every budget!
THREE-WAY STAND
Create a dramatic display with this versatile stand designed to accommodate one, two or three poles. Cast iron base with gilt finish. 12" base diameter. 45 lbs. Fits 1"-1 1/4" poles.
$429.00

DELUXE 18 lb. FLOOR STAND

The Admiral Deluxe is our most popular floor stand in heavy duty cast iron with golden anodized aluminum cover. Timeless, classic design. Will accomdate 1 1/ 4" or 1 3/8" diameter pole.
$139.00

DELUXE 10 lb. FLOOR STAND

The Commodore is identical in design to the Admiral stand, except it is made with a gilt finish over a abs plastic base. An outstanding value! Fits 1" to 1 1/4" diameter poles. Furnished with removable sleeve insert to accommodate smaller 1" diameter poles.
$39.50

8 lb. ECONOMY FLOOR STAND
Beautiful gold finish over abs plastic base. Fits 1" and 1 1/4" diameter poles.
$44.50
5 lb. ECONOMY STAND

Smaller, lighter version of the Commodore model. An attractive, economical stand designed for smaller sets requiring less weight. Accomates 1" diameter.
$32.50
Copyright © 1976-, Broward Flag & Display Co. All rights reserved
Information submitted by Broward Flag & Display Co. on the internet is believed to be accurate and reliable at the time of submission. Broward Flag & Display Co. reserves the right to make changes in prices, products, and specifications without notice. All trade names/trademarks are the properties of their respective owners. All other product names and logos are trademarks of their respective owners.