BROWARD FLAG HOME PAGE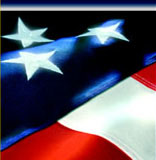 CUSTOM FLAGS and BANNERS

Custom flags are excellent for company logos, clubs, schools, cities, counties, boats and advertising promotions! A sketch or print of your corporate trademark, family crest or organizational emblem is all that is required to produce an attractive custom designed flag or banner that will be displayed with pride for many years to come. Each flag is printed or sewn to high quality standards to follow your exact specifications. Designs and lettering are either appliqued (sewn) or screen printed (dyed) depending on quantity by expert craftspeople on our Best 200-Denier UV-Ray resistant 100% Nylon material. Many rich, radiant colors to choose from. No minimum order! Call us for a free quote today!


Appliqued (sewn) custom flag prices are based upon the intricacy of the design, size and number of colors. Sewn flags generally take one-two weeks to complete. Expedited service is often available with a small fee added. Screen printed prices are based on the size and number of colors used and generally take 3-4 weeks. A firm quotation will be given upon receipt of your sketch or picture. Specify colors, quantity and size. A standard size flag is 3x5 feet. Flags are quoted as single sided (reading correct on the front, reverse on the back). Most flags are made this way including all state and historic, etc. Double-sided flags read correct on both sides but can weigh the flag down and typically do not wear quite as well. Add 80% for double construction.


SIMPLE
One-color background with Block style all capitalized letters only.

SIMPLE
One color background and silhouette. Block style all capitalized letters.

SIMPLE WITH ADDED DETAIL
One color background with Block letters. Stitching detail.

DETAILED
Two-color background with added detail. Upper/lower case.

COMPLEX
Detailed font & design. Additional emblems & colors, extensive lettering.
It's Easy to Order a Custom-made Flag or Banner. . .
Be imaginative in designing your flag! Simple designs offer a greater impact. Because a flag is often seen at a distance of 100 feet or more, it is important to display a clear visual image or message. Minimum lettering or none at all avoids a cluttered look. Choose well-balanced colors and a symbolic impression rather than photographic detail to increase the flag's statement. Boarders can add to the look of a banner or flag but in some cases restrict the beauty and durability of the finished product. Consider a single construction flag for better wear and flyability.

1st Make a sketch of the general layout of the flag. Indicate the appropriate position and arrangement of the lettering and/or design(s).

2nd If a design or emblem is to be used, provide a clear copy (a business card or letterhead with your logo would suffice). All designs are made to appropriate proportion with the size of the flag.

3rd On a separate list, ask yourself these points:

(1) Decide what you want the flag to represent
(2) Background color
(3) Emblem/logo color(s)
(4) Letter color(s) and style (block, script, other)
(5) Sewn (usually more cost effective for 1-5 flags)
Screen Printed (6 or more flags)
(6) Item (Flag-with heading and grommets to hoist up on a flagpole)
(Banner-with sleeve and tabs to slide over a pole)
Pennant (often used for boats), Tablecloth (for conventions, etc.)
(7) Construction (single sided, single with plain back (often used for banners), double construction)
(8) Size, Quantity
(9) Indoor (with sleeve and tabs, gold fringe) Outdoor (with heading and grommets)
Broward Flag & Display Company
527 McDowell Street
Asheville, NC 28803
828-258-9295 • 1-800-476-FLAG (3524)
Fax 828-258-3388
Email: browardd@aol.com
Privacy Statement
http://browardflag.com


Copyright © 1976-, Broward Flag & Display Co. All rights reserved
Information submitted by Broward Flag & Display Co. on the internet is believed to be accurate and reliable at the time of submission. Broward Flag & Display Co. reserves the right to make changes in prices, products, and specifications without notice. All trade names/trademarks are the properties of their respective owners. All other product names and logos are trademarks of their respective owners.